LA's Oldest Bowling Alley
× 21+ after 8pm daily ×
Our History
A Masterwork of Restoration
Established in 1927, Highland Park Bowl originated during the midst of prohibition, and the building housed numerous doctors' offices on the second floor, a pharmacy, music store, and recreation space.
At this time, patrons obtained legal doctor's notes for medicinal whiskey upstairs, then headed downstairs to fill the prescription at the pharmacy, which allowed permissible boozing and bowling. In 1933, the music store acquired a live music permit and fulfilled yet another spirited layer of culture into the destination.
In 1966, Joseph "Mr. T" Teresa, an Italian immigrant, purchased the building and renamed it Mr. T's Bowl. With a complete overhaul, he concealed the original design with dropped ceilings, wall coverings and layers of paint. Throughout the decades, the bowling component diminished and it evolved into a beloved music venue hosting local artists of various genres.
After peeling away years of layers, 1933 Group exposed the original façade and interior, refurbished the lanes, and discovered a treasure trove of items, which were refurbished, repurposed, and put on display.
Phone
(323) 257-2695
Location
5621 N. Figueroa St., Los Angeles, CA 90042
Hours
M-F 5p–2a
Sa-Su 11a–2a
 
For Press Inquiries, please email press@1933group.com. For Filming Opportunities, please email filming@1933group.com. For Reservations & Events Inquiries, please visit Reservations.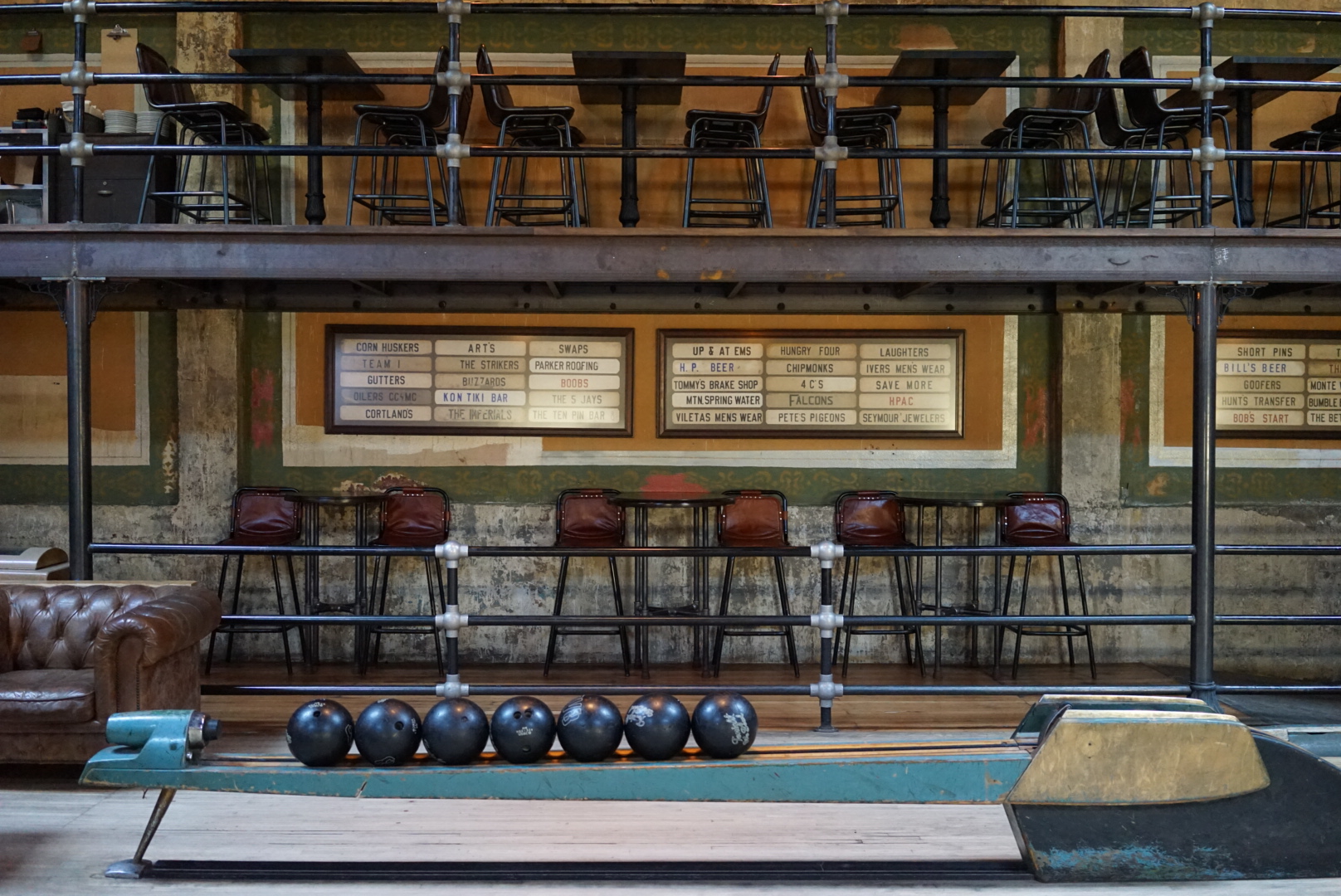 Reservations
Thanks for your interest in booking your event at Highland Park Bowl! Please take a moment to review the below information before setting up your reservation. We look forward to seeing you here soon!
We recommend 1-6 guests per lane, with a maximum of 8 guests
If you are interested in making a 1-lane, 1-hour reservation, for up to 6 people: please call 323-257-2695
If you are looking for information on how to book your band's show in our Mr T's Live Music Room, please contact our booker at bookingmrts@1933group.com.
All other reservations should be made by completing the form below
Please complete this form Fully
Please note it may take 3-4 days for us to respond to new inquiries. Requests will be processed in the order they are received